OMG is all I can say, Typepad Blogs have been down all over the world wide web for the past 4 days.  On again and off again.  Monday was such an important day, with the Stampin' Up! retired lists out and also FREE SHIPPING started and only lasts until April 25.  No order too big or too small!  

I love seeing what is going to retire and what is staying.  

My Top Three Surprises are...
Dazzling Diamonds (OMG this has been in the catalog since I started 16 years ago, not sure how I will live without it - good thing a little goes a long way)

Needle Point Border Embossing Folders (I pull these out so often --- looking forward to see what they have in store to replace them!)

3/8" Taffeta Ribbons (Those are my personal  favorite ribbons --- hoping they are not discontinuing them all together - hoping for some more awesome colors!  A girl can dream can't she?).
Going to keep this short today as I know you are excited to see what else is retiring!  And don't forget FREE Shipping April 21- 25 no matter how big or small your order is - this is a great time to order!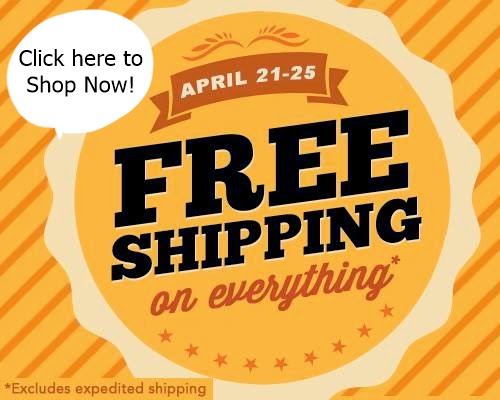 Today's Card Inspiration...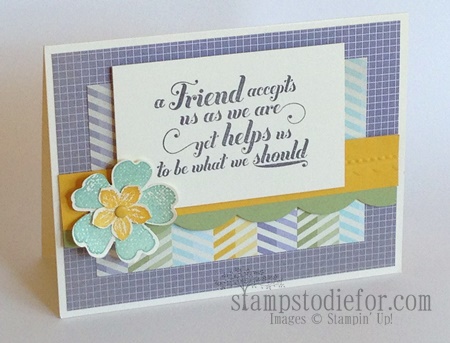 Again so sorry that the blogsite is unavailable. I want to thank you for subscribing to my blog and being a faithful reader!  Without you I couldn't share what I love!

I just didn't want you to miss out on all the exciting things this morning.  Including one of my favorite cards I stamped this week.  Once in a while I go "yes!" and this card was just that.  I wanted to create a special card for a special friend.  Looking forward to popping it in the mail today.  

Supply List:

Stamp Sets:
Feel Goods -131916 wood mount
Feel Goods -129684 clear mount
Flower Shop 130939 wood mount; 132727 bunle (stamp set & coordinating punch)
Flower Shop 130942 clear mount; 132726 bundle (stamp set & coordinating punch)
Petite Petals - 133152 wood mount; 134821 bundle (stamp set & coordinating punch)
Petite Petals - 133155 clear mount; 134822 bundle (stamp set & coordinating punch)

Cardstock
101650 Very Vanilla
131199 Crushed Curry
131201 Pear Pizzazz
131390 Afternoon Picnic (retiring and only available while supplies last)

Accessories:
130698 Pansy Punch
133322 Petite Petals Punch
129383 Needle Point Embossing Folder (retiring and only available while supplies last) 
127019 Large Scallop Framelits
130932 Candy Dots Regals